About Us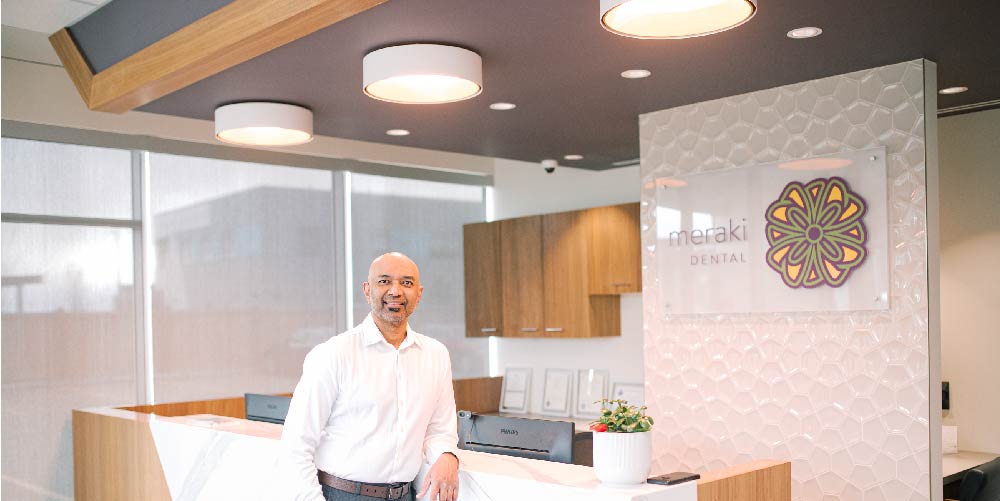 Why choose Meraki Dental?
✓ We are open on weekends. You can book your dental appointment on a Saturday or even a Sunday.
✓ Free consultations for Invisalign & Dental Implants.
✓ We follow the AB Dental Fee Guide to make dentistry as affordable as possible for you and your family.
✓ Our super friendly dentists and staff ensure your visit to the dentist is as comfortable as possible.
✓ Enjoy our calm and modern office.
Windermere Dentistry
We are committed to providing our patients with the same quality of dental care that we would provide to our own families. Our warm and caring staff are dedicated professionals who value your comfort and will work hard to give you a stress-free visit.
At Meraki Dental Clinic, we offer a comprehensive range of dental services provided by general dentists. Whether you need to schedule your bi-annual checkup or need to undergo repair work, you're in the right place. Our Edmonton dentists are trained and qualified to perform both general and cosmetic dental services to fit your needs, and we are dedicated to improving your overall dental health so you can show off your best and brightest smile every day.