Dental Implants

Affordable Dental Implants in Edmonton
Your Solution to Missing Teeth
Whether you are suffering from tooth loss, tooth decay, gum disease or an injury, dental implants are a comfortable and permanent way to regain your smile. Implant based dental restorations look, feel, and function just like your natural teeth. They can support an active lifestyle and can give you back the quality of life you deserve.
What are the benefits of Dental Implants?
Durability
Dental implants are either made from titanium or zirconium, which are both known for being durable. Thus, with proper and regular care, dental implants will last many years, perhaps even a lifetime.
Improved Ability to Chew and Speak
Removable dentures can slide off when you're eating and, sometimes, when you're speaking. But with dental implants surgically placed into your jaw, you gain more tooth stability. In turn, you can chew, eat, and speak better and more comfortably.
Convenience and Natural Look & Feel
Since dental implants are designed to fuse with bone, they become permanent. In turn, they eliminate the inconvenience of removing dentures every night, as well as the need for putting messy adhesives to keep them in place.
Adjacent Teeth Are Not Affected
Other tooth replacement options such as dental bridges require grinding down the adjacent teeth so that the bridge can be cemented on them. By contrast, dental implants don't compromise any adjacent teeth as they are directly placed into the missing tooth's space.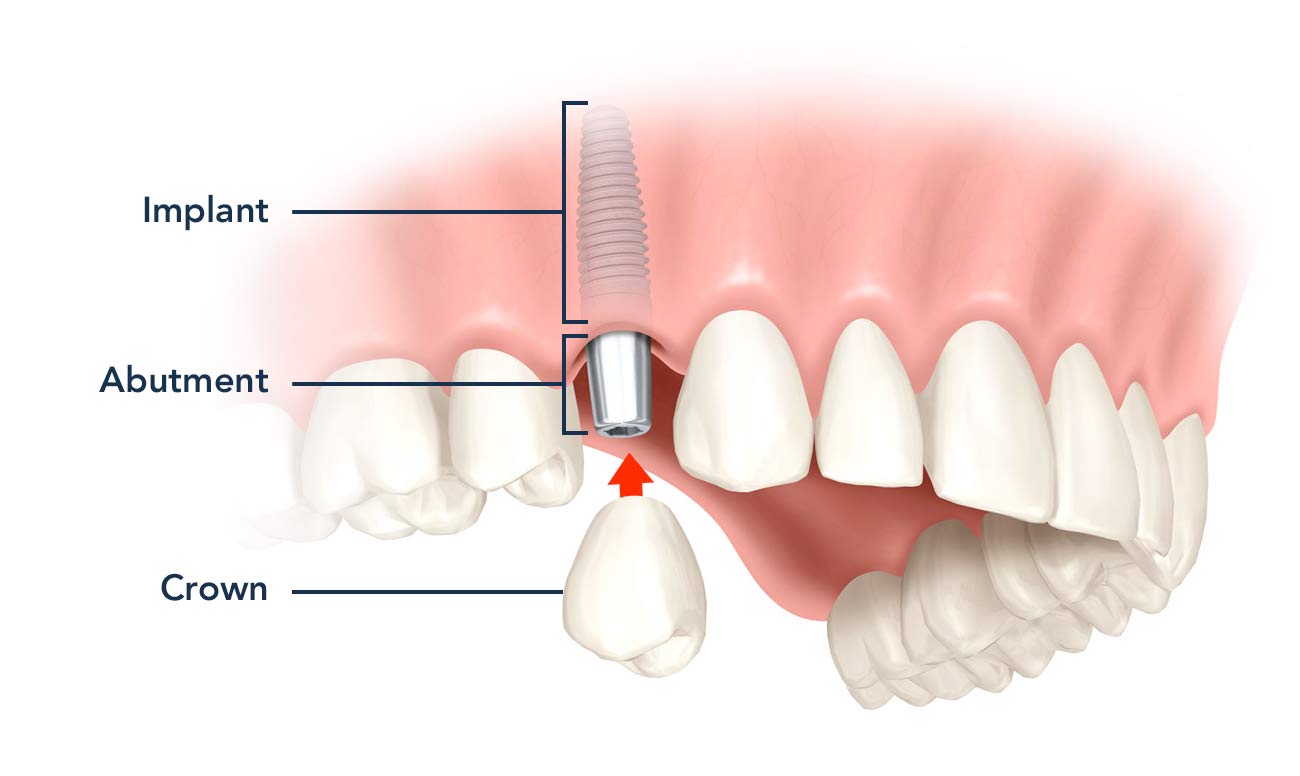 What exactly is a Dental Implant?
A dental implant is essentially a replacement tooth root. Most often, dental implants replace missing teeth that have been lost to decay or injury. The most common treatment is the root form implant. There are three components of a root form dental implant: the titanium implant, an abutment, and a crown.
Implant screw – This part of the implant is made of titanium and is surgically placed in the bone. Titanium is accepted by the body extremely well and fuses with the bone (called osseointegration) during the healing process.
Abutment – This is a metal collar that attaches to the top of the implant screw and is the base for a crown, bridge, or denture.
Crown - The crown is the manufactured tooth that fits on top of the abutment. Bridges and dentures can also be secured to the abutment. The placement of the crown, bridge, or denture is the final step of the implant process.
How much do Dental Implants cost in Edmonton?
Because so much of the cost depends on the complexity of the case and your overall oral health, prices can vary. Here at Meraki Dental in Edmonton, we believe in being as transparent as possible with our patients. For that reason, we encourgae you to book a free initial consultation with our dentist for accurate costs. We accept major insurance plans and offer financing services to patients who would like to use a payment plan. We strive to make dental implants affordable for our patients and offer the utmost transparency when it comes to the cost of your procedure.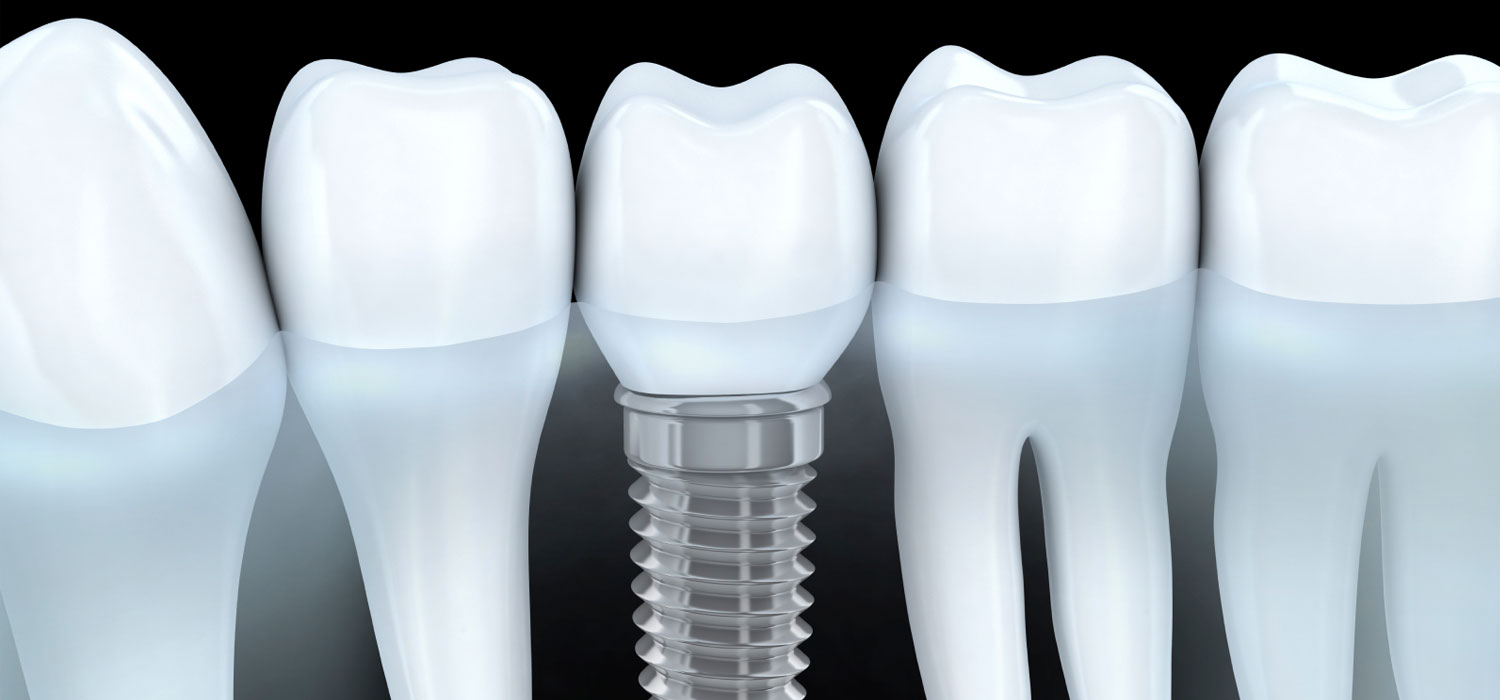 Are you a good candidate for Dental Implants?
Implants are among the most innovative dental treatments available today, but not everyone might be a suitable candidate for this procedure. As in any other treatment, you must be healthy enough to get the best results for your implant procedure. Here is a checklist of a good dental implant candidate:
Has healthy gums and ample jawbone
Can maintain good oral hygiene
Not a heavy smoker
Is healthy enough for a routine health procedure
Please book an appointment with our dentists to see if dental implants are the right option for you. Meraki Dental Clinic provides excellent dental implant services to our patients in Edmonton.